I was thinking about it last night when I really should have been sleeping and tried to figure out what kind of books I would recommend to people if they asked. It was a lot harder than I thought it would be to keep the list short. There are so many books out there and a lot of the ones I left off the list are also worthy of a mention. It also made me think about why I would classify certain things as a better book than others. For the most part, it's personal. All the fiction novels that are on this list touched me in some way whether it was channeling this furious adrenaline high or bringing me to tears.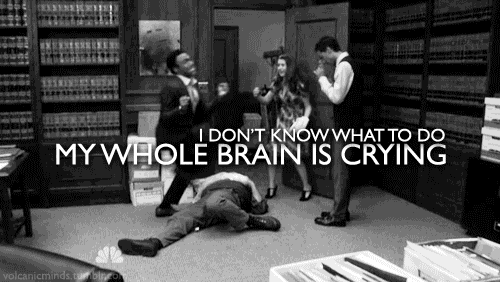 All of them have made me think, question and grow in some way, shape or form. This list is far from complete and I'm sure that if we were to ask other people what their favourites were there would be a completely new list here.
Still here are my top fifteen fiction and top ten non-fiction titles in no particular order:
Fiction
The Lions of Al-Rassan by Guy Gavriel Kay
Fall On Your Knees by Anne-Marie MacDonald
The God of Small Things by Arundhati Roy
Kafka on the Shore by Haruki Murakami
Lighthouse Keeping by Jeanette Winterson
The Little Prince By Antoine de Saint-Exupery ?
The Narrow Road to the Deep North by Matsuo Basho
Heart of Darkness by Joseph Conrad
The Alchemist by Paulo Coelho
The Lies of Locke Lamora By Scott Lynch
Kushiel's Dart By Jacqueline Carey
Animal Farm By George Orwell
Brave New World by Aldous Huxley
Richard III by William Shakespeare
The Bloody Chamber by Angela Carter
Non-fiction
The Cloud of Unknowing by Anonymous
Super Freaknomics by Steven D. Levitt and Stephen J. Dubner
Dispatches from the Edge by Anderson Cooper
Searching for Memory by Daniel L. Schacter
Physics of the Impossible by Michio Kaku
Homosexuality and Civilization by Louis Crompton
A General Theory of Love by Thomas Lewis
Gangs of America: The Rise of Corporate Power and the Disabling of Democracy by Ted Nace
The Elegant Universe by Brian Greene
The Baghdad Blog by Salem Pax
---
Got any book recommendations?